The Bengaluru City University started functioning from the Central College Campus.  First batch of students for the 1st semester of UG / PG / other courses were admitted during the academic year 2018-19.  At the same time, it was a reality to note that there were no permanent staff with / without relevant experience in university administration.  It was decided to adopt the Bangalore University syllabus for the first batch students.  But the onus was left on the University to manage its examination section as well as academic and finance section on its own.  As there was scarcity of manpower with university experience, as there was scarcity of physical and computer infrastructure, it was decided to use technology to automate entire process of examination and other sections that were related to examination section. With the use of technology and adapting proper procedures, examination section is functioning very smooth and efficiently. Some of the procedures adapted in the examination section are as follows.
Making use of Information Technology and Internet Technology for the betterment of all stake holders (Students, Parents, Colleges, University).
Eliminated almost all manual works at both Colleges and University.
Procedures are streamlined and documents are standardized at each level.
All colleges and departments are connected to university through secured web-based application.
Admission details are received through online. By this, correction in the later stage is almost minimized to zero.
Students are filling the Examination Application Form in online. Fee payment is made through various modes such as Bank, Post-office, Credit Card, Debit Card, etc.
College / students are downloading / print Admission Card / Hall Ticket by themselves.
College is downloading and printing candidate list by themselves.
On the last date for payment of fee, colleges will know the Question Paper requirement. University will know the consolidated QP requirement.
Foolproof mechanism established for packing and delivering QPs to examination centers.
Room preparation is made by colleges through the web-based application.
Invigilator dairy is downloaded and printed at colleges.
Internal Assessment / Practical / Viva marks is received from colleges / centers through the web-based application.
Absent / Mal Practice details are received from colleges / centers through the web-based application.
Answer book dispatching / receiving and monitoring is automated.
All Valuators / Examiners are identified with unique id.
Answer books are barcoded. Using bar codes for coding / decoding.
Scanners are used for decoding process.
Accurate planning for valuation. Tracking individual script during valuation.
Issuing / receiving of answer book in valuation is automated.
Capturing theory marks in front of examiners. Freezing of theory marks on confirmation from examiners.
Valued answer scripts are being stored in a unique "Bundle Number" concept.
Payment to the examiners after valuation is automated.
Almost all results are announced in record time of with in 1 hour after valuation.
Students can see their results in internet and upon request through SMS. Students get their result faster and with high accuracy.
Colleges are downloading the results sheets / ledgers immediately after the announcement of results.
Students are applying for RV / RT through online. Fee payment is made through various modes such as Bank, Post-office, Credit Card, Debit Card, etc.
Students are applying for the Degree certificate through online. Printing of degree certificate and dispatching to concerned colleges / students.
Receiving the manual forms from colleges / students and verification at university reduced to almost zero.
24 / 7 help desk is provided for all colleges / students.
Developed Mobile App to students through which student can make any type of fee payments to university through online.
Sending automatic messages / notifications to students in an appropriate time / event.
Monitoring of major events like examinations, valuations and results processing.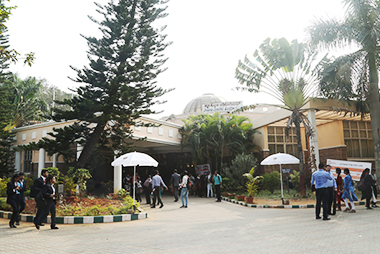 College Portal
We maintain scheduled announcements of examination dates and other important dates with an excellent structured college portal. This portal is a bridge between the lectures and the management.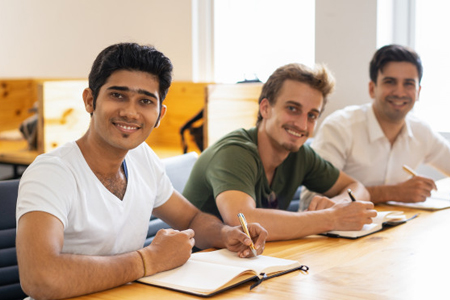 Student Portal
This portal helps the management keep track of student activity and students' necessities and keep them updated with the essential circulars rolled out from the administration.
Recognized Research Centers
Recognized Research Guides and Scholars