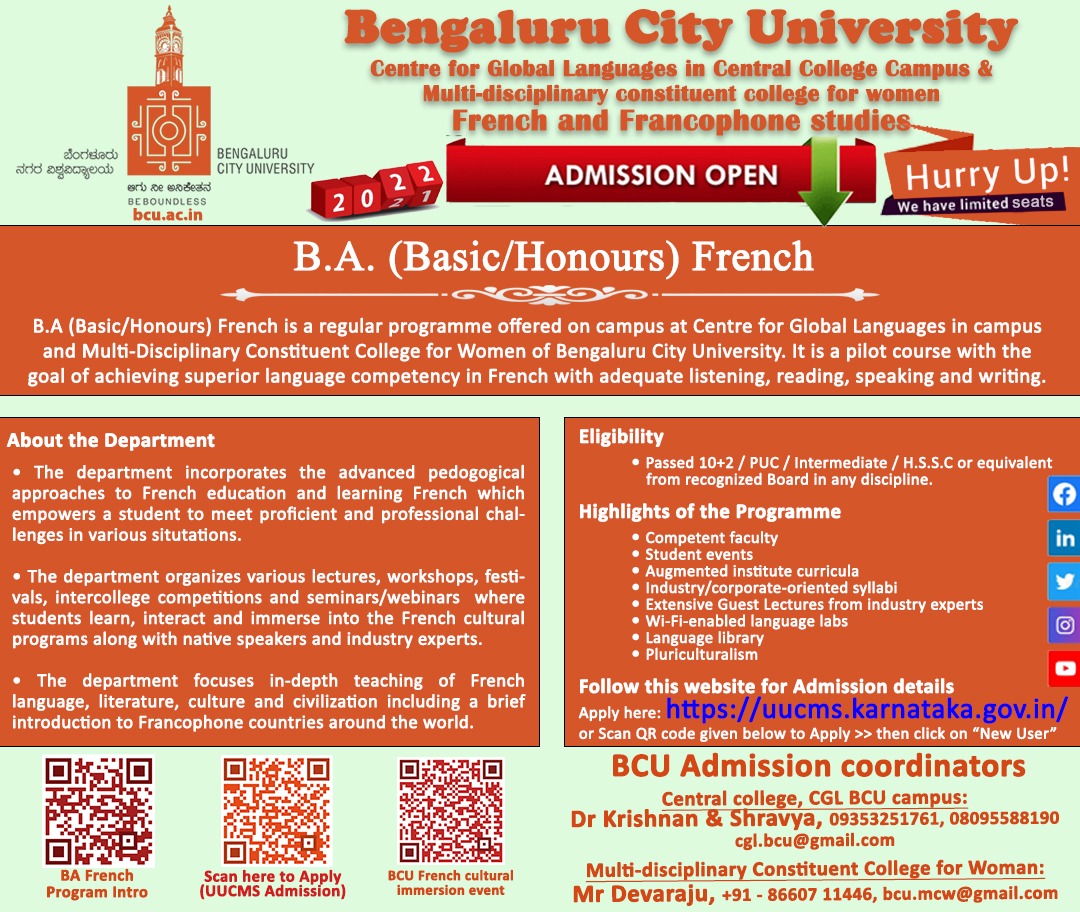 Learn your dream language with us; enroll in your dream language course and be part of a traditionally modern institution of knowledge recognized for its progressive culture, renowned faculty, and innumerable co-curricular and extra-curricular activities.
Our online admission portal makes it viable for a student to enquire/enroll in the desired course.
So, what are you waiting for? Get started with a new language with us!
Certificate Courses - Global Language
Diploma Courses - Global Language
Higher Diploma Courses - Global Language
Advance Diploma Courses - Global Language
Conversation Courses - Global Language