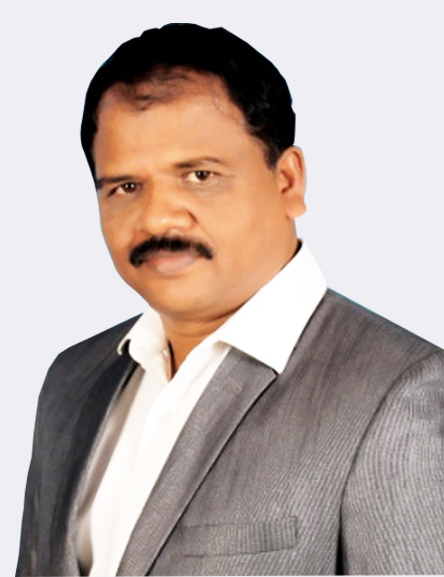 Registrar (Evaluation) ,Bengaluru City University
"Students are the driving force of change."
Dr. Ramesh is highly experienced in conducting market analysis and aligns them with vulnerable communities' social, economic, and health challenges in Karnataka. A significant thrust of his work is concerned with understanding and intervening in resource-poor communities to improve social, economic, health, livelihood, and quality of life. His research has contributed explicitly to communities and resulting strategies to achieve sustainability in their livelihoods, with a flourishing experience of over 20 years of teaching, research, and practical experience. He has a massive contribution at Bengaluru City University as Social Work Educator. 
As the founding Director of Dr. B.R.Ambedkar Study Centre, Tumkur University, since 2013, he has organized numerous result-oriented events, built Dr. Ambedkar Museum, and made it into a vital study center. 
He has significantly contributed to innovations through consultancy and enlargement activities with extensive collaborations with Govt, NGOs, and community organizations.
Dr. Ramesh. B is currently serving as Registrar (Evaluation), Bengaluru City University.