Vice Chancellor's Message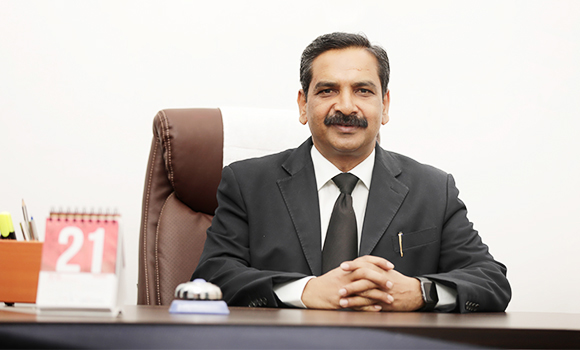 Hon'ble Vice Chancellor of Bengaluru City University
"We are craftsmen of knowledge; we craft the best and impart the beneficial."
To re-align in serving the city's educational ethos and make a difference in the country's higher education sector, the University meaningfully re-named the founding name as Bengaluru City University, thus signaling the great, unique aspiration of the idea of a 'City University.'
Bengaluru University (Estd.1964) was carved out with the twin objective of administrative reforms and quality enhancement. The new University's geographical jurisdiction is essentially the city of Bengaluru, delimited to 13 Legislative Assembly Constituencies—Shantinagara, Byatarayanapura, Yelahanka, Malleshwaram, Hebbal, Shivajinagar, Gandhinagar, Chickpet, Basavanagudi, BTM Layout, Jayanagar, and Rajajinagar...
With its headquarters at the 33-acre historic City College campus at the heart of the city, Bengaluru City (at the beginning, Central) University was established by the Government of Karnataka by an Act of State Legislature and through its Gazette notification No. 34 0f 15 0f 2015 amending KSU Act 2000.
There 236 affiliated colleges, including nine Autonomous colleges and 11 New Colleges for the year 2021 with 19 PG Departments of Studies and Research, 11 UG programs, and several Diplomas and Certificates of technical, professional, and inter-disciplinary nature with nearly one lakh students pursuing higher education Inaugurated its first academic year in 2018, the University soon introduced several new Courses of cross-disciplinary nature, and the student's strength has grown admirably. The ICT based-Examination Management System is being established and the University is geared up to digitalize all its administrative teaching and learning resources
In tune with the aspiration goals of NEP-2021, the University is preparing itself to achieve increased Access, Equity, Quality, Accountability, and Affordability.
While serving the triple objectives of the University—to create knowledge, impart knowledge, and disseminate knowledge—it has been the mission of BCU to engage in research and extension activities that are designed to address the nagging problems of the city.
Therefore, I earnestly call upon all the stakeholders, especially the alumnus of the central college—a legacy of learning who has the emotional and intellectual bonding to build Bengaluru City University as an innovative model University.