Social Work envisions creating men and women committed to promoting a Just and equal.  Society, being sensitive towards issues of gender, caste, class, religion, and weaker sections of the society by upholding basic rights of humans.
The mission of MSW program is to develop social workers whose work advances professional values, knowledge and skills through programs and policies that ensures promotion of human rights and social justice at the local, national and international level.
To sensitize students to the social, political, economic, and ecological environments of the society;
To enable students to become effective community organizers, business leaders and decision-makers to contribute to organizational effectiveness;
To facilitate the use of systems thinking among the students to evolve possibilities while addressing various personal and organizational challenges;
To develop a holistic perspective among students to respond to global challenges.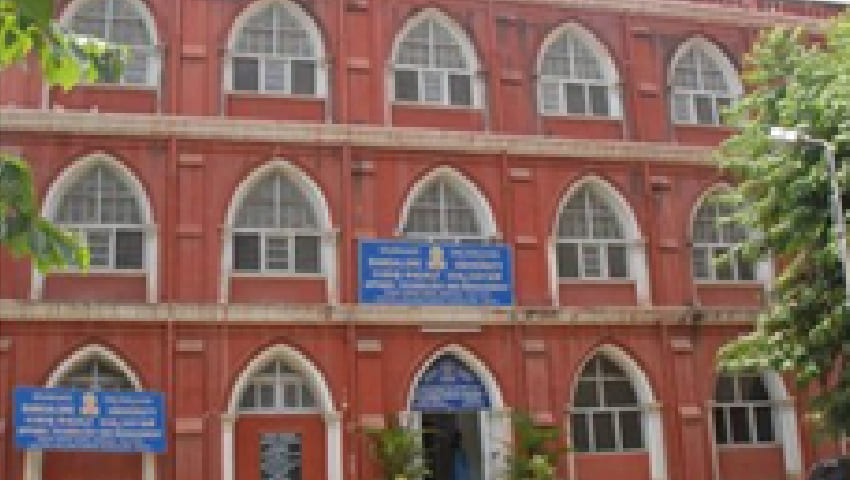 History of the department
Bengaluru City University since its inception has been known to lay equal emphasis on teaching and community outreach. The nature of engagement with the neighborhood included Vaccination services, Community welfare programmes. To further reiterate its commitment to community service, Department of Social work is offering Master's program in Social Work was introduced with a view to cater to the emerging demand of Social Work professionals at the post graduate level. The Department of Social Work is actively involved in academic and field based practices, since its establishment (2018). It strives to work towards participative, inclusive and sustainable development. Dept. believes in promoting maximum human potentials, skill development, equal opportunity, justice, respect for diversity and anti-discriminatory environment within the society. The department endeavors to make: Globally competent, socially significant and locally relevant trained personnel. The function of Department covers four areas first, teaching which includes imparting academic degrees with the motto of providing education for sustainable development. The second is Practice which includes integrating the theory into practice by programmatic intervention and field laboratories. The third is research which includes students' dissertation based on empirical work and evidence. The fourth area is extension covering field action projects.
Medical and Psychiatric Social Work
Community Development
Human Resource Management
| Course Offered | Duration | Intake | Eligibility |
| --- | --- | --- | --- |
| MSW | 4 Semester (2Years) | 60 | Any Degree |
Student/Admission/Performance
As Department of Environment and Climate Change is the new department. Ist batch students For M.Sc (Environmental Science) admissions were done during in the academic year 2021- 22.
| Sl.No | Year | Student Intake M.Sc (FAD) | Students Admitted | Results | Rank Details |
| --- | --- | --- | --- | --- | --- |
| 1 | 2021 | 30 | 16 | 100% | |
| Name | Designation | Qualification | Profile |
| --- | --- | --- | --- |
| Mr.ElangoStanlius | Guest Faculty & Coordinator | M.S.W | View Profile |
| Dr.VenkateshaMurthy.S | Guest Faculty | M.S.W.,M.PhIl., Ph.D | View Profile |
| Dr.Chandrashekhara H.R | Guest Faculty | M.S.W., Ph.D | View Profile |
| Dr.NisargaPriya T S | Guest Faculty | M.S.W., Ph.D | View Profile |
| Dr.Sachin BS | Guest Faculty | M.S.W., Ph.D | View Profile |
| Mr.Manpj HR | Guest Faculty | M.S.W., JRF-NET | View Profile |
| Dr.Mohan Kumar | Guest Faculty | M.S.W., Ph.D | View Profile |
Postgraduate Syllabus
Time Table
Library
There are over a thousand books in the library, where the students can get access to a wide range of books beyond their syllabus. It also houses multiple newspapers, magazines and journals in the domain. The students also get access to reference materials for competitive exams like UGC NET, SLET etc.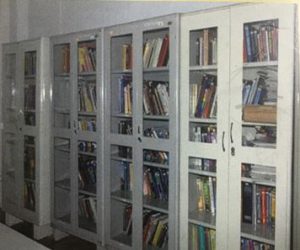 KHPT- Karnataka Health Promotion Trust
CRT- Child Rights Trust
Sama Foundation
Kushi Foundation
Makala Jagruthi
Care
Karnataka Slum Janadolana
TREDA
Kern – LiebersTumkur
SELCO
Mithra
Loyala college
Special lecture on Right to information Act-
Special lecture on Human rights day
Special lecture on Cancer
Special lecture on HIV
Special lecture leprosy
Karna H R training
Special lecture on Tobacco
Vaccination drive
Symposium with collaboration of Yuvaka Sangha
Internship/Fieldwork/Dissertation
Arrangement with industry/institutions for internship/training/educational visits. The department is actively connected with the following NGOs/Companies/Government bodies for various levels of Training.
Spandana Hospital
District Hospital, Chikabellapura
Primary Health Care Centre, Rajaji Nagar,
John's Medical College Hospital
Kushi foundation
GASS, Doddabelapur
HCG, Hospital (MS Ramaiah Cancer Care Centre)
Sama Foundation
Samarthanam Trust for the Disabled
HCG, Sampangiram Nagar
Association for Promoting Social Action
Women's Voice
CARE, Shanthinagar
Sumanahalli Society
Kewaunee Labway India Pvt. Ltd
Dasappa Urban Primary Health Centre
Jeevasarthakathe (Transplant Authority of Karnataka)
BOSCO Yuvodaya
Spastic Society
Victoria Hospital
SumangaliSevashrama
Miltec Machinery Pvt. Ltd
SEG Automotive Pvt. Ltd
IFB Automotive Pvt. Ltd
Aquarelle India Pvt. Ltd
International Justice Mission
World Vision
BIRDS
Need Based India
NirashitharaParihara Kendra (NPK)
Servodaya Service Society
Mobility India
Child Rights Trust
Indian Social Institute
Kshema Foundation
TREDA
AWAKE
Nemmadi
Sparsha
ShishuManditra
BIAL
Women and Child Development Department
ICDSS
Abaya Foundation(Hydarabad)
Ambedkar Association of North America
Youth Empowered in Action for Humanity
E QUAD
Karnataka Association of Professional Social Workers
National Institute of Personal Managmengt
Ajax Pvt. Ltd
KADABAMS, Bengaluru
NIMHANS
Joseph's Arts and Science College
Kern Leber
Selcomp, Kanchipuram
Mtra Organization Chennai
Loyala College, Nungambakkam
Schizophrenia Research Center, Nungambakkam, Chennai
Workshop on "Research Methodology".
Bhagyalakshmi Makam, has qualified KSET and is now working as a Guest faculty in GFGC, Frazer town
Pruthvi D, has qualified UGC NET working as an Asst. Professor in Seshadripuram College
Srinivas R, working as a lecturer in Yadava Degree College
Sameera Gowda M N, working as an Office Assistant in the Rural Development & Panchayat Raj
Shredha Narayanan, working as a Content Writer InSnap Technologies
Bharath GC, has qualified UGC NET and is now working as a Guest faculty in BCU
Durga Prasad, Hiranmayi Educational Institution, Faculty of English
Nitish Krishnamurthy, National Degree College, Faculty of English
Ajay P R, working in Product International team at MSI Services Pvt Ltd
Sridevi M V, working at Seshadaripuam College, Faculty of English